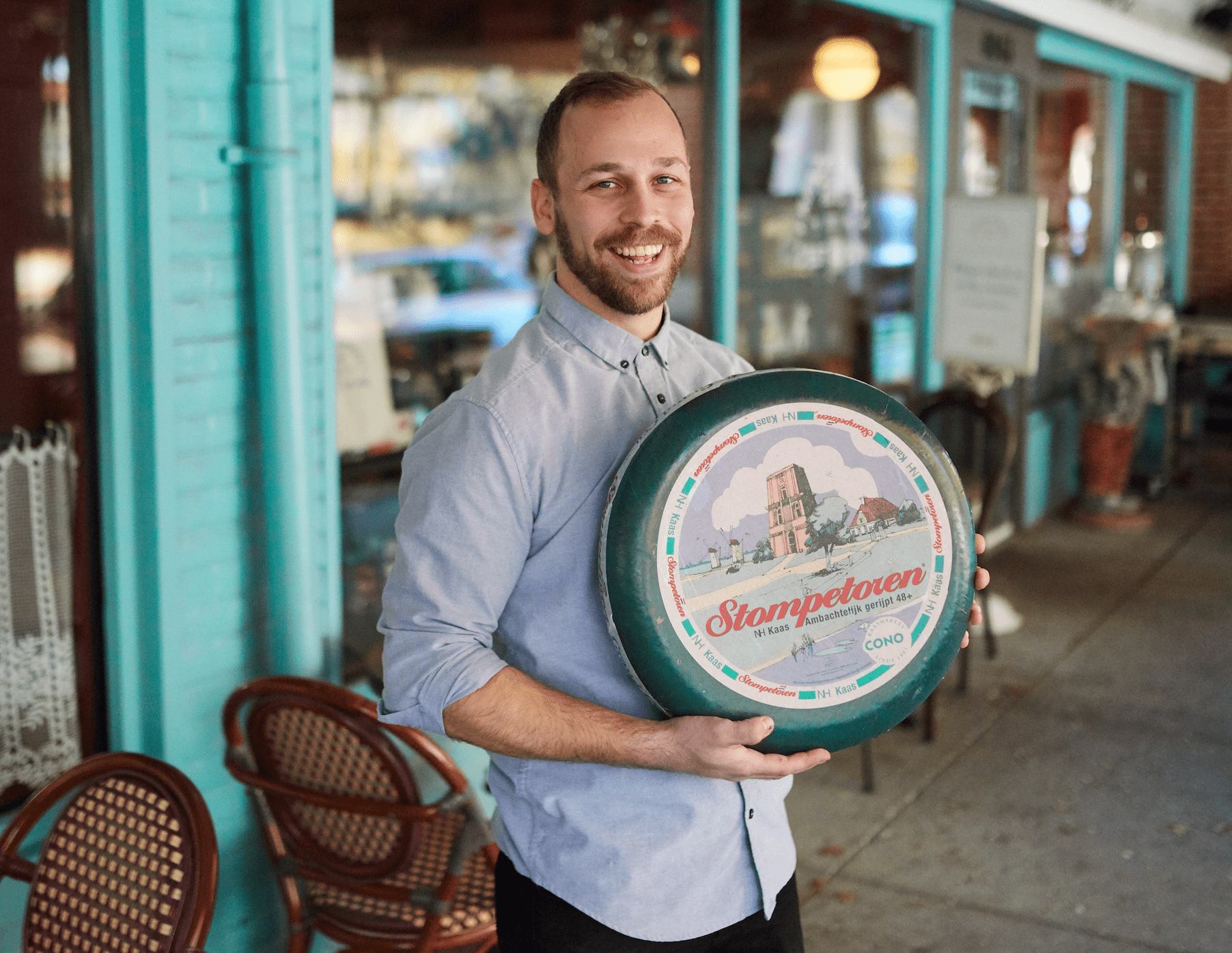 Noah Quillec, Manager
Noah re-joined the family business in 2017 when he returned to Kansas City after spending several years in the Bay Area. He gained his deep love of cheese and gourmet foods while working at Market Hall Foods in Oakland/Berkeley and is now our resident cheesemonger, and so much more.
As the manager at the French Market, Noah is passionate about delivering a delightful experience to every customer that walks in the door. He has helped make the French Market everything it is today and has big plans for the future!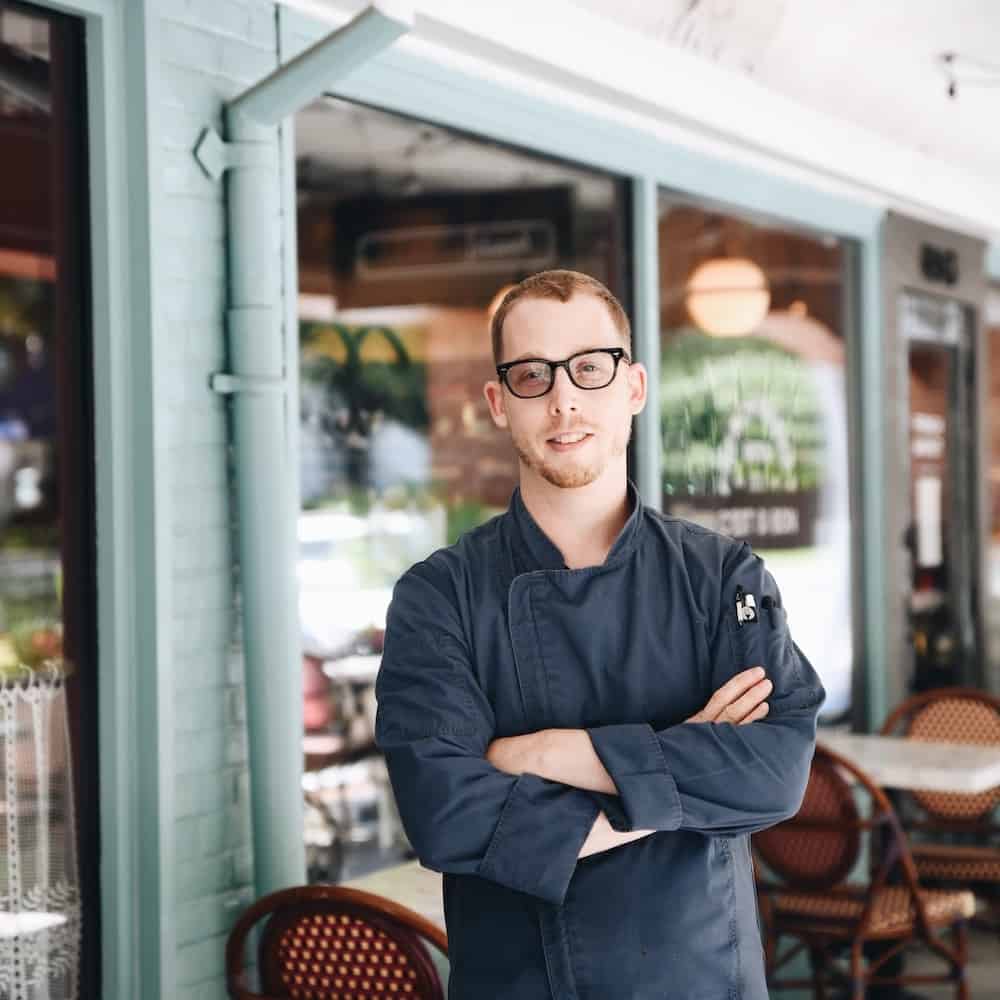 Philip Quillec, Executive Chef
Chef Phillip has been Executive Chef at Café Provence for nearly 10 years, during which time the restaurant has been named one of the Top 100 Restaurants in the U.S. seven times.
Before returning to lead the kitchen at his family's restaurant, he worked at several Michelin Star Restaurants in France — L'Auberge de La Charme in Dijon, France, and Le Cilantro in Arles, France — as well as Cassis Modern Bistro in Leawood, Le Petanque Brasserie in Buenos Aires, Argentina, and The Fairmont Hotel on the Plaza in Kansas City. He was named one of the country's top culinary talents in the inaugural edition of Best Chefs America.
In addition to leading the award-winning kitchen staff at Cafe Provence, Philip oversees menu development and preparation at French Market.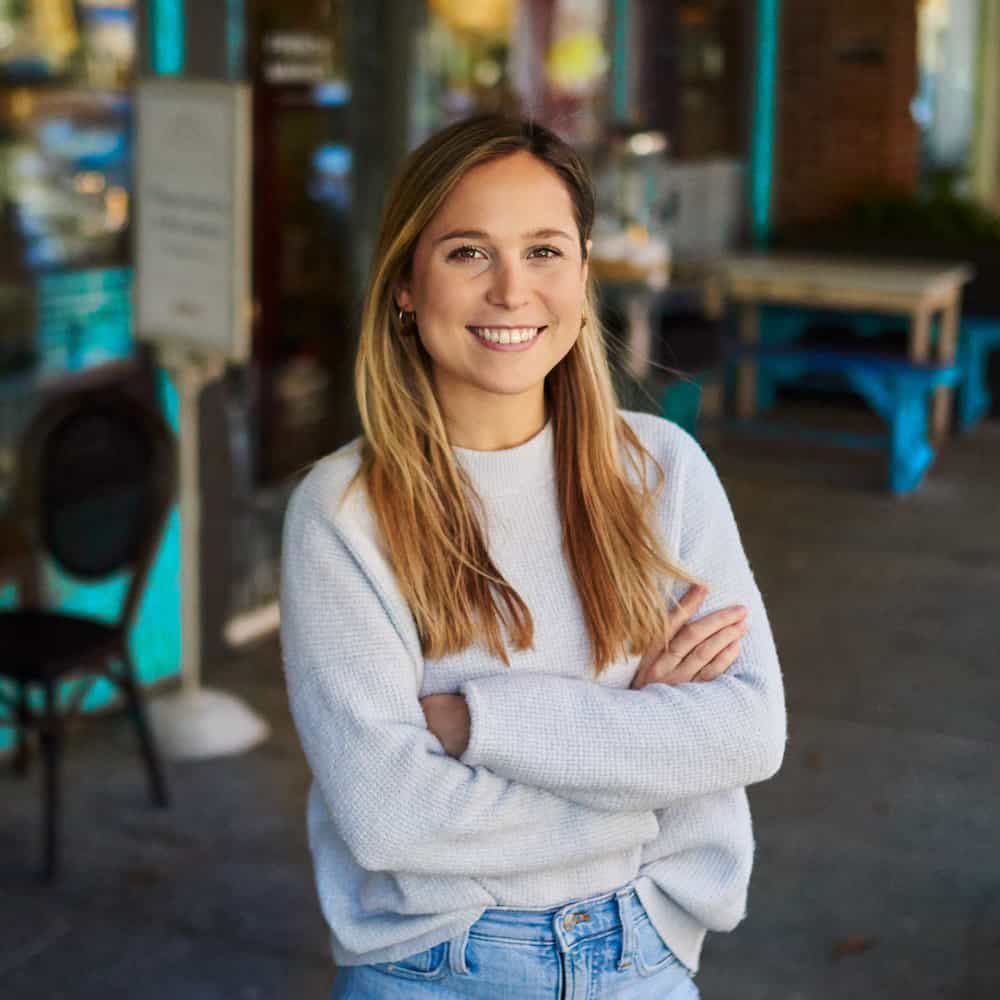 Hannah Quillec, Catering & Social Media Manager
Hannah joined the family business in 2020 when she returned to Kansas City after spending several years in Chicago. She previously worked as a digital project manager at advertising and design agencies in both Kansas City and Chicago. Hannah now manages all of our catering and events at French Market and handles our Instagram and Facebook pages. She enjoys highlighting all of the exciting things we do at French Market and engaging with the community in Kansas City.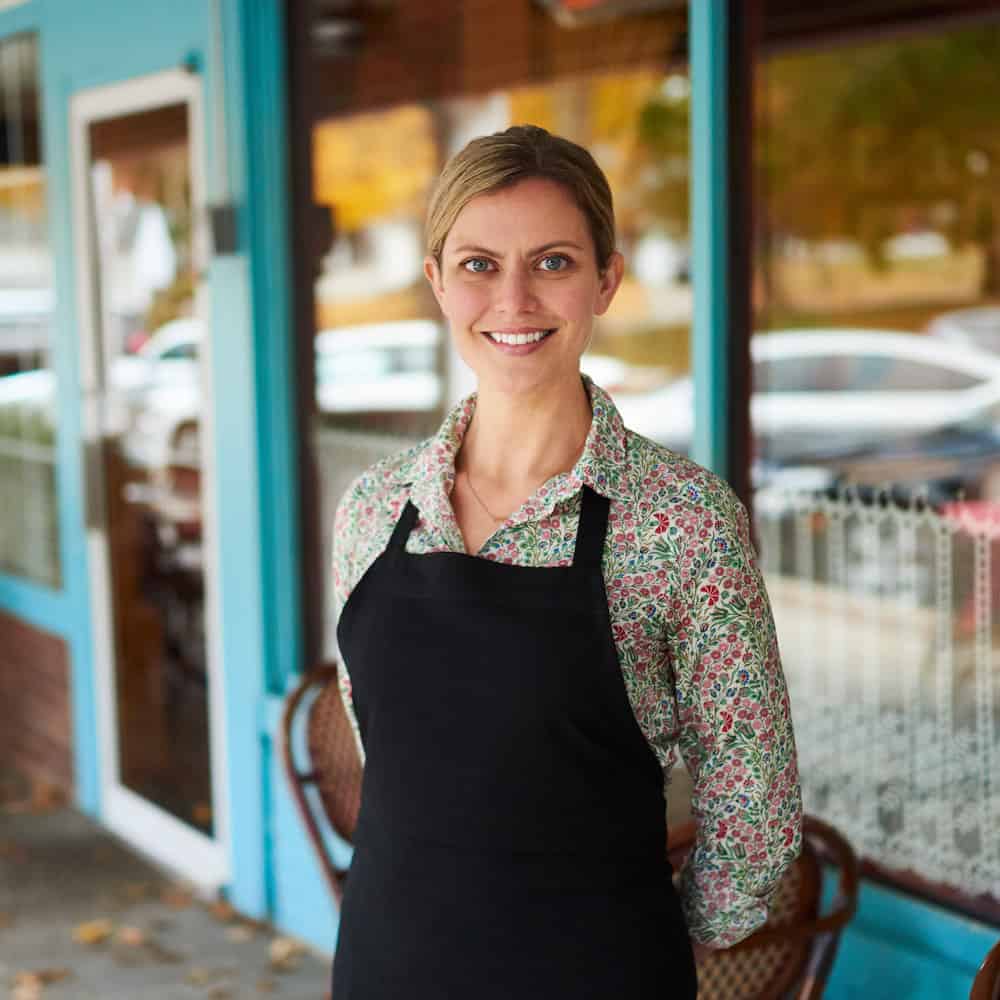 Amy Beeman, Pastry Chef
A KC native and Mizzou graduate, Amy Beeman has devoted over a decade to honing her culinary skills in both Kansas City and Boston. Learning through experience and experimentation, Amy started at the local Dolce Bakery, before stepping up to become Executive Pastry Chef at Boston's South End Buttery. Less than three years later, she accepted the position of Pastry Chef de Cuisine under renowned Pastry Chef and James Beard nominee Maura Kilpatrick at Sofra Bakery in Cambridge, Massachusetts. While at Sofra, she focused on Middle Eastern and Mediterranean spices and ingredients to create desserts from those regions with a modern twist.
During her time in Boston, Amy shared her knowledge and love of pastry through teaching classes and sharing recipes on the Boston Chefs website. Since returning to Kansas City, Amy worked as Pastry Chef at the Rieger, before joining the wonderful team at Café Provence and French Market in 2019. When not in the kitchen, you'll find Amy exploring the vibrant culinary scene in Kansas City with her husband, Jon, reading all the truck books with her toddler, Henry or snuggling on the couch with her dog, Milly while watching The Great British Baking Show.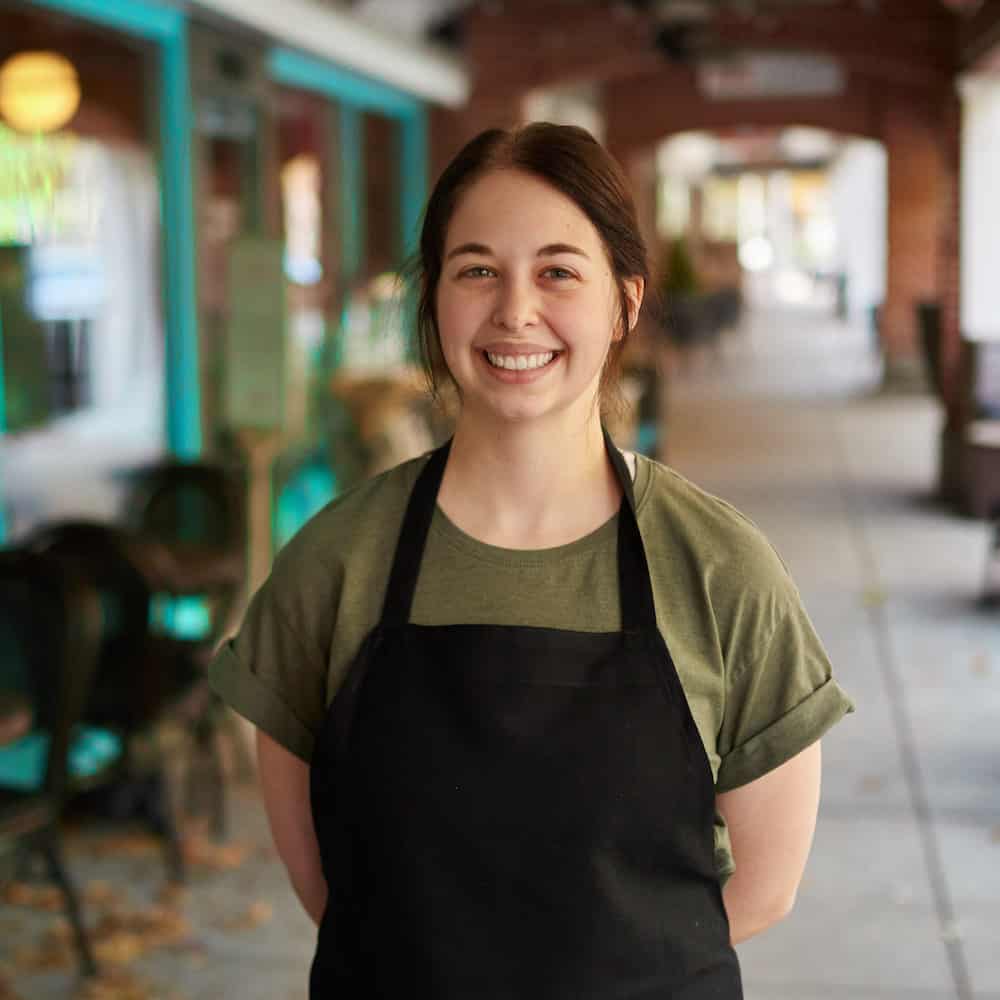 Liddy Wells, Head Baker
Born and raised in Kansas City, Liddy attended Herndon Career Center. She was part of a culinary team that won a national ProStart competition, for which she was awarded a full scholarship to study baking and pastry at Sullivan University in Louisville.
Liddy has been at French Market for more than a year and loves to make anything that takes precision, such as entremets and eclairs. In her free time, Liddy loves to watch new movies and shows.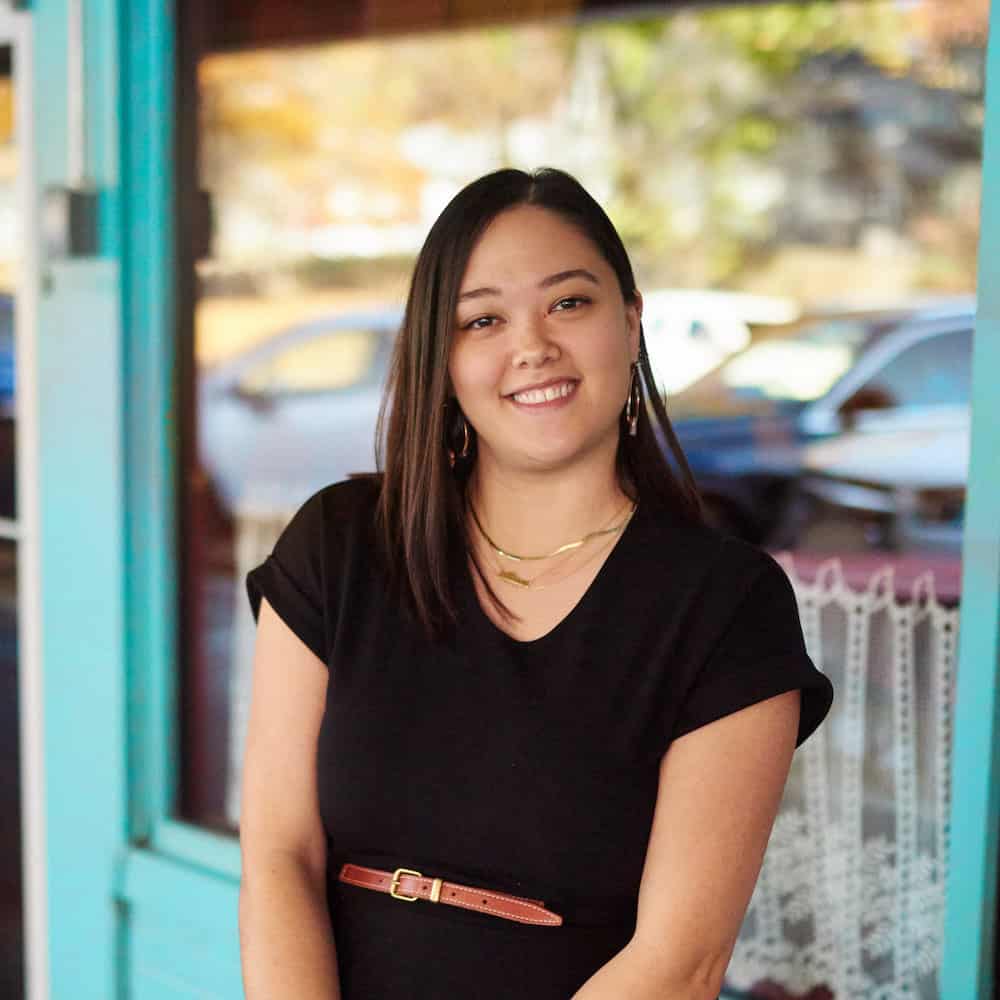 Allison Crumley, Assistant Manager
Allison was born and raised in Kansas City, Missouri where she attended a full immersion French school. After completing her bachelors degree in pyschology at UMKC, she used her French language acquisition to teach children in the same setting as the Librarian at Académie Lafayette. 
While studying for her degree and raising her daughter, Allison started working in the service industry. She joined the French Market just over a year ago and enjoys using her French when interacting with guests and reading up on new products. When not at work, Allison enjoys spending time with her daughter and puppy on walks or curled up on the couch watching a Marvel movie.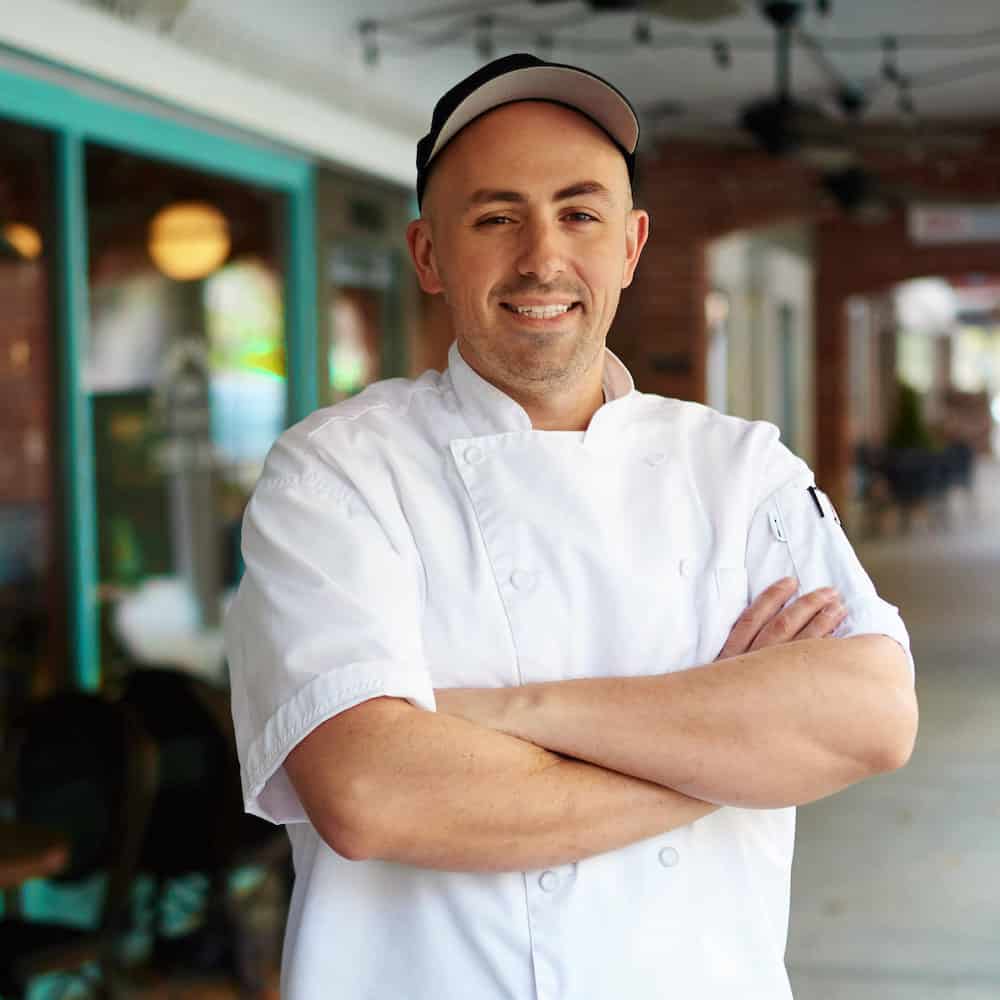 Eric Michael, Chef de Cuisine
Eric is a Kansas native who recently relocated to Kansas City to be closer to family. Previously, he worked as a chef for more than 10 years in Chicago. He was Chef de Cuisine at Dusek's Board and Beer when it was awarded a Michelin star, as well as opening Chef de Cuisine at Brass Heart, which was named one of Chicago's 50 Best Restaurants.
Before returning to Kansas City, he was Corporate Executive Chef for Four Corners hospitality group, overseeing 11 unique properties in Chicago. (He even appeared on an episode of Iron Chef as a sous chef in the 2018 Thanksgiving episode.)
In his spare time, Eric enjoys traveling, cycling, hiking, and reading cookbooks.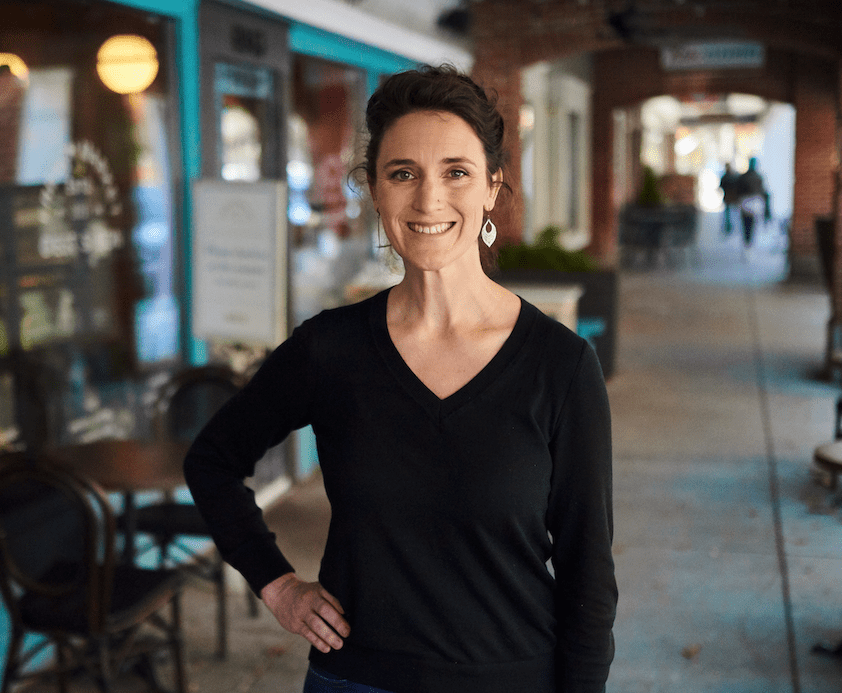 Lindsey Craft, Assistant Retail Manager
Lindsay relocated to Kansas City with her family from Colorado in 2020. After a career in opera, she found her way into the hospitality industry, first in craft coffee and then restaurant management.
Lindsay heads the specialty food and coffee program at French Market, curating
all the great products French Market offers and sharing that knowledge with our staff.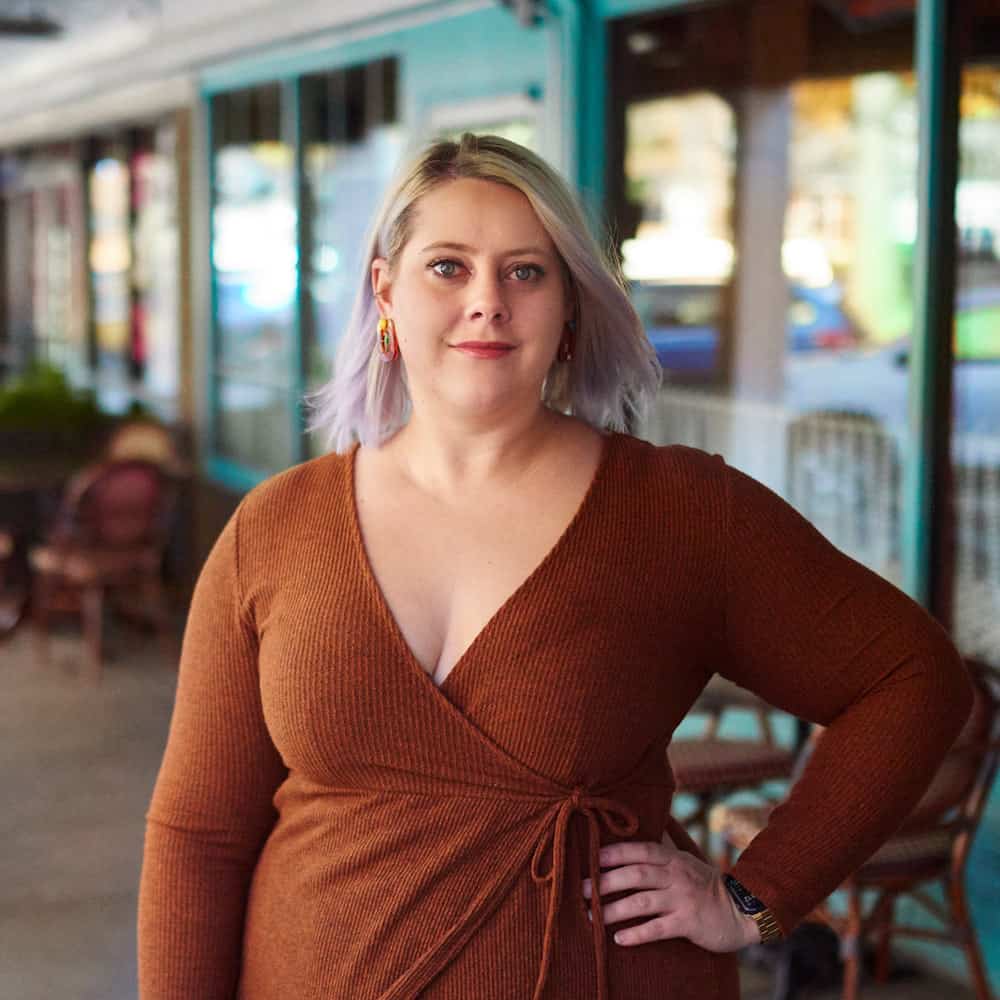 Liezel Irby, Front Counter
Liezel has been with the French Market for over 3 years. Before working at the French Market, Liezel owned a small sewing business in her hometown of Johannesburg, South Africa. Upon relocating back to Kansas City, she joined up with the French Market.
In her earlier days at the French Market, Liezel enjoyed making and serving our customers fresh and delicious crêpes and mastering the art of a crêperie. Having lived in different countries and being an avid foodie, Liezel loves nothing more than talking about food, cooking, and her family.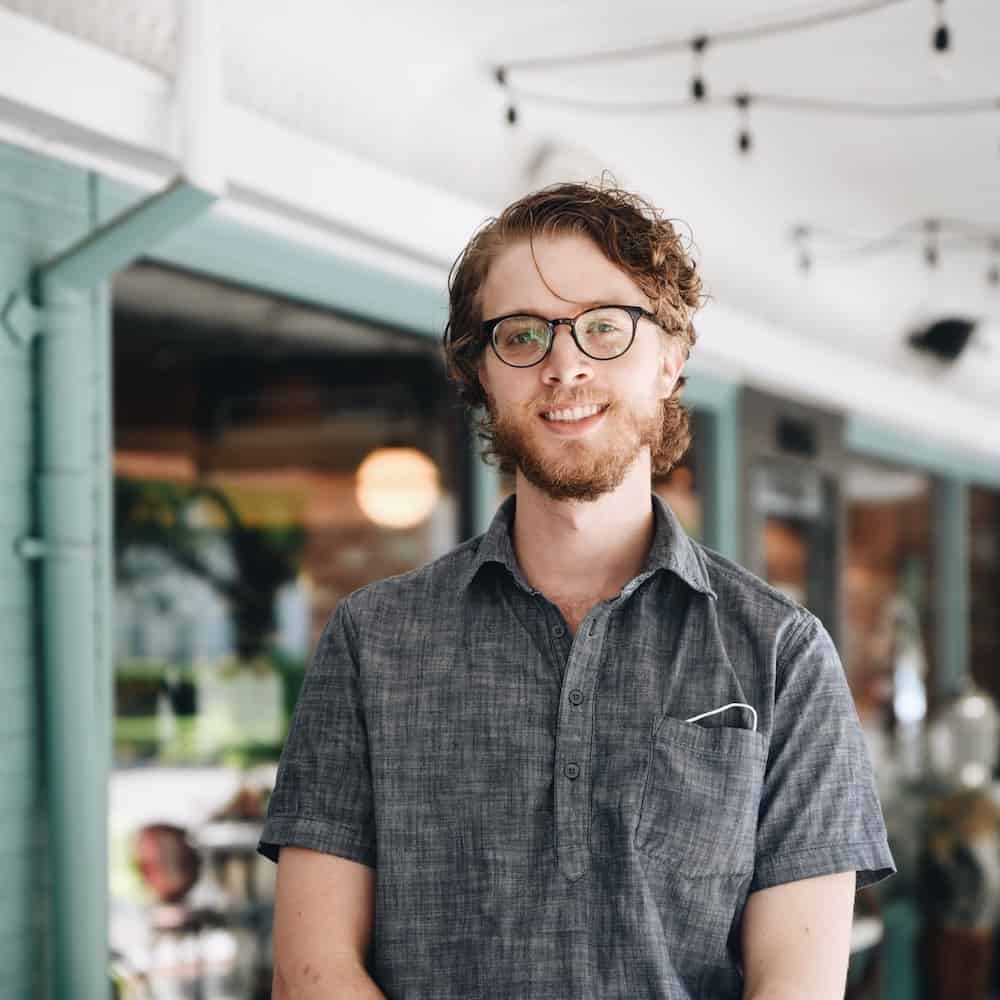 Carter Brandon, Cheese Counter
Carter moved to Kansas City from Fayetteville, Arkansas in 2017 on a whim. He quickly got a job on a tomato farm, like a character from a John Steinbeck novel, and taught chess on the side.
He joined the French Market team in October of 2019. As our newest cheese monger, Carter loves to help people find the best cheeses and charcuterie the city has to offer. His favorite meals at French Market are the chicken scaloppini and the boeuf bourguignon. 
FOLLOW US @FRENCHMARKETKC
6943 TOMAHAWK ROAD
PRAIRIE VILLAGE, KS
THE SHOPS OF PRAIRIE VILLAGE
MONDAY-WEDNESDAY
8AM-8PM
THURSDAY, FRIDAY, SATURDAY
8AM-9PM
CLOSED SUNDAY
[WE DO NOT TAKE RESERVATIONS]

Join us for lunch and dinner just around the corner at our award-winning sister restaurant, Cafe Provence.