French Market is teaming up with local A&F Farms to bring fresh, seasonal produce directly to you.
Each box is filled with a variety of local produce that is harvested on the farms and delivered directly to French Market for pick-up every Tuesday. We will also be offering farm-fresh eggs and raw local honey.
You can order for just one week or subscribe monthly to receive every week. 
Every week our produce boxes will contain a variety of different seasonal produce. No two boxes will ever be the same as we'll be providing whatever is ready for harvest. 
Some examples of produce we'll have throughout the year include: 
green onion
parsley
strawberries
carrots
beets
salad mix
asparagus
rutabaga

 

turnips
dill 
baby bok choy 
$26 per box
Pickup at French Market between 12-6pm on Tuesdays.

When you're done, bring your box back to the Market and we'll recycle it.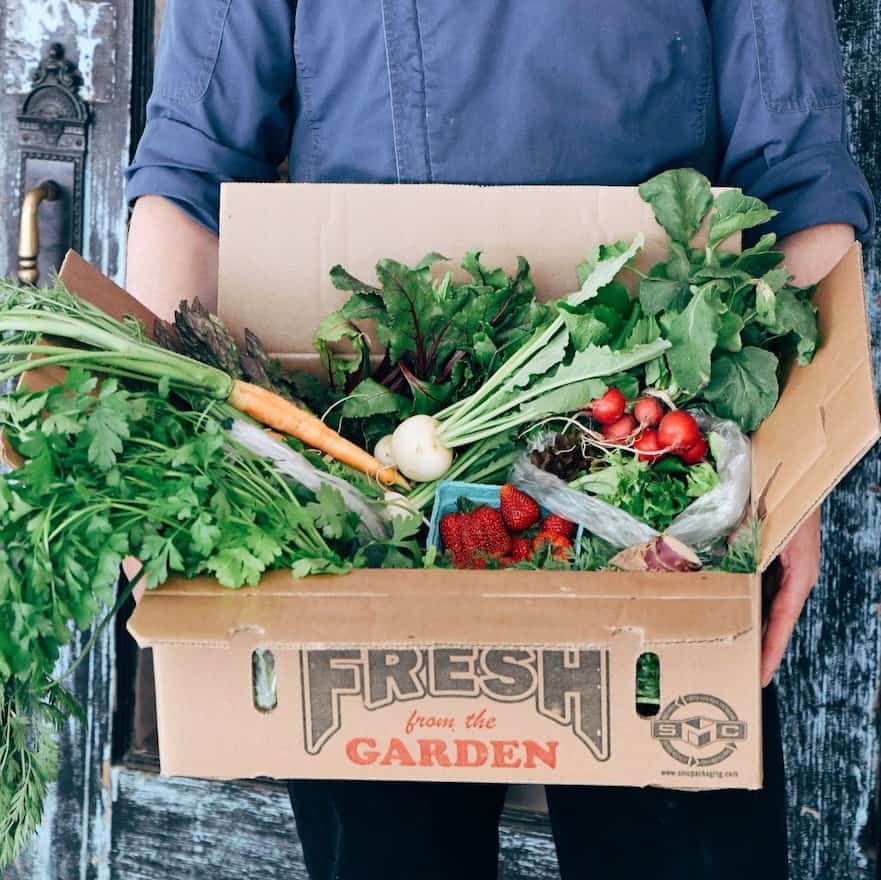 ABOUT A&F FARMS
Adam Jones has worked in the restaurant business since the 1980s. He started A&F Farms to provide local chefs with an ever-changing variety of seasonal, high-quality produce. 
All A&F produce is from two local farms and features an international variety of vegetables and fruits growing organically.
FOLLOW US @FRENCHMARKETKC
VISIT
6943 TOMAHAWK ROAD
PRAIRIE VILLAGE, KS
THE SHOPS OF PRAIRIE VILLAGE
HOURS
MONDAY-SATURDAY
8AM-8PM
CLOSED SUNDAY
[WE DO NOT TAKE RESERVATIONS]

Join us for lunch and dinner just around the corner at our award-winning sister restaurant, Cafe Provence.