Authentic French Crêpes Served Monday-Friday, 11am-3pm, and Saturday, 9am-3pm.
SAVORY CRÊPES
Grand Mere  9.75
Jambon de Paris ham, Swiss cheese, farm-fresh egg (add bacon for $1.5)
Chicken Bechamel  10.5
Chicken, mushroom, spinach, Swiss cheese, cream sauce
Provençal  8.5
Ratatouille, goat cheese, arugula, tomato coulis
Hannah  9.5
Roasted turkey breast, cheddar, onion confit (add farm-fresh egg $1.5)
Brittany  10
House-smoked salmon, caper remoulade, red onion sumac
We are proud to serve organic, free-range local eggs!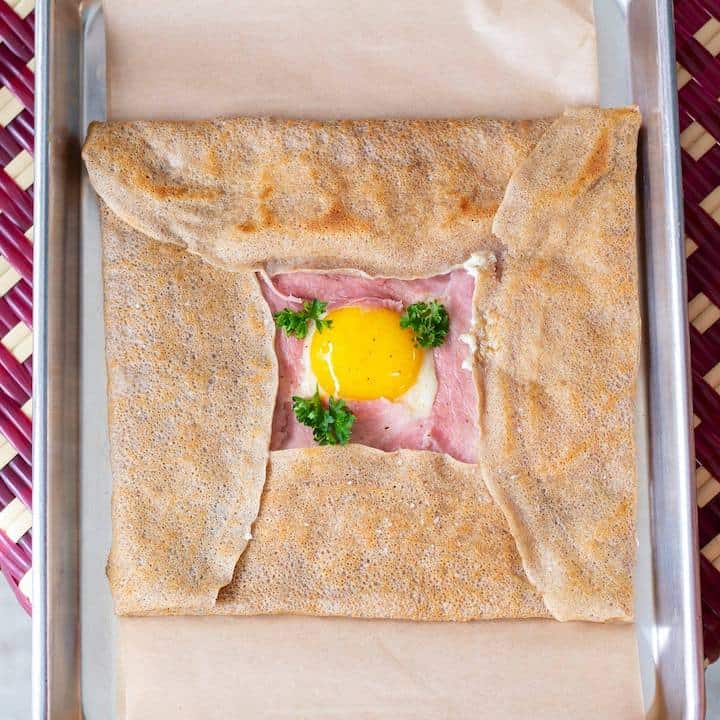 SWEET CRÊPES
Patrick's Confiture  6
Homemade jam and butter
Chocolate  8
Ganache of dark and white chocolate
Apple-Pear Compote  7
Caramelized apple and pear, lemon
Caramel & Sea Salt  7
Caramel, Fleur de sel
Citron  6
Lemon, butter, sugar
Nutella  7
Hazelnut-cocoa spread
The Classic  9
Nutella, marinated strawberries, sliced banana
Fruit of the Season  7
Fresh fruit, butter, sugar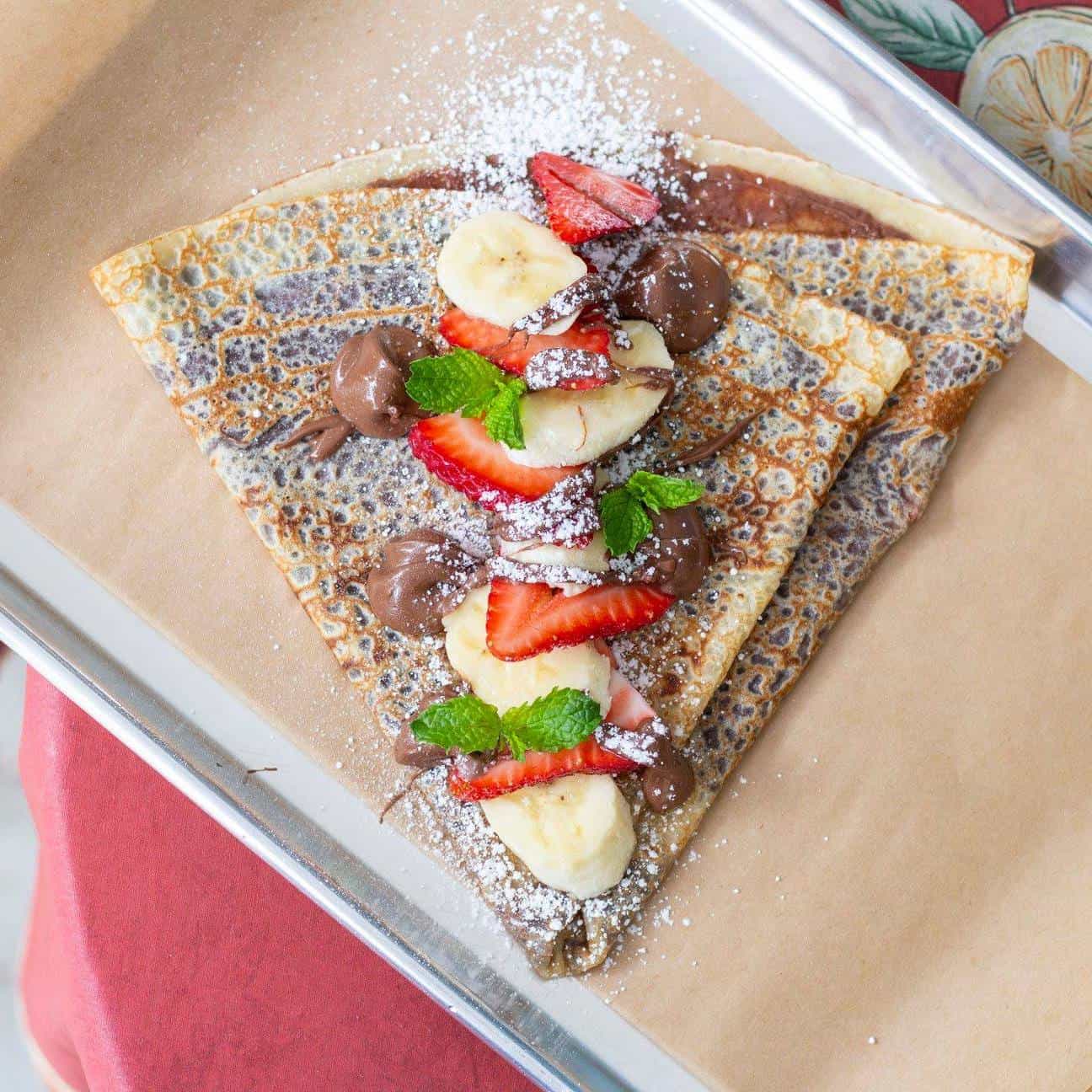 Location
6943 Tomahawk Rd
Prairie Village, KS 66208
In the Shops at Prairie Village 
Hours of Operation
Monday-Saturday from 8am-8pm.
Closed Sunday.
Subscribe to our email newsletter for the latest on new menu items, holiday specials, special events, and more!